So you've decided to take a German language course in Germany – but which city has the best to offer?
Of course, the obvious cities that may come to mind are larger ones like Berlin, Munich, or Frankfurt- cities which tend to be crowded and incredibly busy. Why not consider studying German in a quiet yet charming city like Nuremberg? Read more to find out the top 10 reasons why primus fremdsprachen language school recommends studying in our home town of Nuremberg, Germany.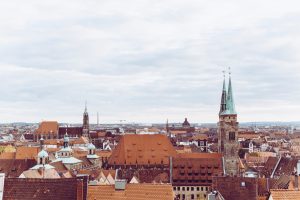 10. Affordable Living
Nuremberg is the second largest Bavarian city and houses roughly half a million residents- with a multitude of opportunities for living at a much more affordable price compared to larger cities nearby like Munich.
According to OHM Professional School, about 20% of residents in Nuremberg are foreign nationals- making this an "open-minded city" with the percentage of foreign residents higher than the average for Bavaria and the Federal Republic.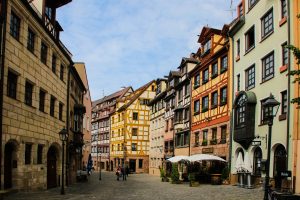 9. Ideal Location
Located roughly an hour away from Munich (south) and an hour away from Bamberg (north), Nuremberg is nestled perfectly in the heart of Franconia and offers multiple opportunities for sightseeing in the Bavarian region of Germany.
Additionally, Nuremberg offers a unique climate because of its central location with a higher altitude. Summer temperatures reach up to 25 degrees Celsius and winters offer a mix of cold and mild weather with temperatures anywhere between -3 degrees and 4 degrees Celsius. (Source: InterNations)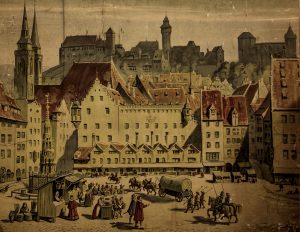 8. Historic Beauty
It's no secret that Nuremberg holds some of the most beautiful historic architecture in Germany. No matter where you look, there is always something beautiful to see- picturesque buildings combining modern and Middle Age architecture offer photo opportunities around every corner. Nuremberg residents are constantly reminded of traditional German towns and cities beloved by foreigners and natives alike.
Nestled in the heart of Franconia (and renowned as the largest city in Franconia), Nuremberg offers a glimpse into the history of Bavaria as a town founded around the year 1050. Nuremberg is still showcased in films and photos around the world for its traditional half-timbered houses and an iconic imperial castle from the 13th century.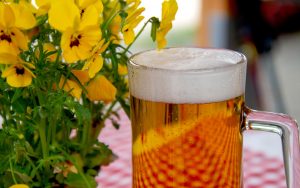 7. Taste of Bavarian Culture
Speaking of culture, you wouldn't have to look very far to find delicious food and refreshing beers when living in Nuremberg. The Franconian region alone offers nearly 300 small breweries and some of the highest quality wine selections in all of Germany.
Try sinking your teeth into some delicious Nuremberger Rostbratwürste, Schäuferla, Käsespatzle, Sauerbraten, and more- finished off with unforgettable Lebkuchen that will make you want to stay in Germany forever.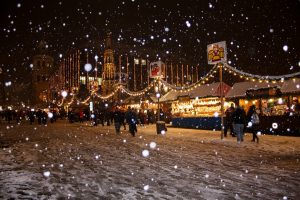 6. Best Christmas Market in Germany
While this point is often up for debate, Nuremberg is world-famous as perhaps the best "Christkindlesmarket" in Germany. About two million visitors attend the market every year, which takes place just in front of the Frauenkirche church and along the streets nearby.
The market consists of several booths selling a myriad of toys, knick-knacks, food, beverages (like piping hot Glühwein or Kinderpunsch), and stunning displays of lights to celebrate the Advent before Christmas. Feeling homesick during the holiday season? Visit the nearby "international market" with booths that represent different countries, offering various items and foods from around the world.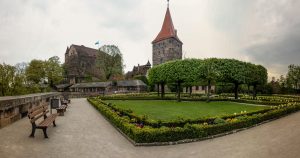 5. Perfect balance
In case you're looking for a place to escape the bustle of city life, Nuremberg offers a perfect balance between enjoying downtown shops and relaxing with leisure activities. The city has "more than 480 hectares of public parks, gardens, and green facilities as well as 370 hectares of water-covered areas," ensuring no shortage of fresh air and greenery (Source: NMfair.mag).
Every season has something to offer! In addition to the Christmas market, Nuremberg often holds street fairs and festivals to bring the community together, celebrate good weather, and offer foods and beverages of the season.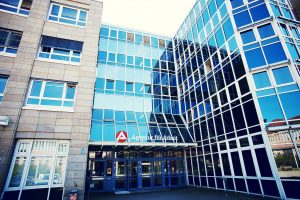 4. Strong Economic Region = Many Opportunities for Jobs
Nuremberg's various economic strengths include industries such as communication technology, engineering (electrical, mechanical, etc.), printing, medical technology, sensor systems, and writing implements. Opportunities for jobs in and around Nuremberg can be found online and via the "Agentur für Arbeit," and include positions at companies like Adidas, GfK, Nestlé, Siemens, and MAN.
The city's economy largely mirrors its architecture- it offers a combination of traditional food exports and modern business exports via advancements in technology. These are represented by the export of Elisen Lebkuchen (gingerbread), the modern Nuremberg Business Tower, and Nuremberg International Toy Fair- notorious as "the largest of its kind in the world."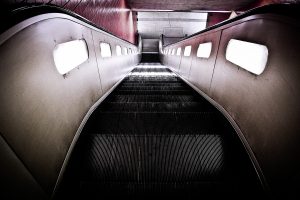 3. Less Traffic and Excellent Transportation System
Compared to larger cities like Berlin and Munich, Nuremberg is structured to guarantee much less traffic with an excellent public transportation system. Don't have a car? You can easily hop on a train no matter where you are using the six-line tram network, U-Bahn, or S-Bahn- all at an affordable price.
Commuters need not to worry- Nuremberg is situated perfectly fortransportation to Munich. The city is notorious for being the home of the Nuremberg-Ingolstadt-Munich high-speed train line via the IC and ICE long-distance train network.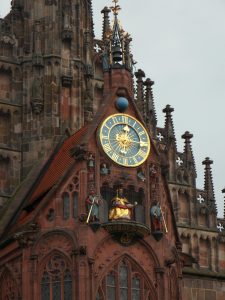 2. Several Unique Tourist Attractions
Aside from the gorgeous churches scattered across Nuremberg, there are countless tourist attractions to see including museums, theatres, exhibitions, concerts, cinemas, parks, clubs, sports facilities, and a zoo. You won't want to miss visiting the Nuremberg Castle, Gothic Lorenzkirche, Tiergarten Nürnberg, historic Nazi party rally grounds, Hauptmarkt, and several acclaimed museums.
Both Nicholas Copernicus and Nuremberger native Albrecht Dürer published their findings in Nuremberg, making the city famous for its contributions to the science of astronomy. Some of the most popular museums to visit in Nuremberg include the Germansiches Nationalmuseum, House of Albrecht Dürer, Nuremberg Toy Museum, and the Neues Museum Nürnberg.

1. Best Language School in Germany – Primus
So what is the number one reason to study German in Nuremberg? You can attend the best language school in Germany! Primus Fremdsprachen offers top-tier German language teachers who are friendly, patient and always dedicated to helping you succeed in your journey to learn German.
We are located just across from one of the most popular museums in Nuremberg- the Germanisches Nationalmuseum! When you're studying with Primus, you're just around the corner from the best attractions that Nuremberg has to offer.
Check out the upcoming dates for our German language classes (A1-C1) here and be sure to sign up before classes are full.
See you soon!