1. Practice, practice, practice!
This cannot be stressed enough! Whether you're enrolled in a course or not, the best thing you can do to prepare for learning a new language is to utilize all of the amazing free resources available to you! Apps like Duolingo, dict.cc, and Deutsch Perfekt offer amazing opportunities to immerse yourself in the German language and start to prepare your mind with new words before beginning your course. Additionally, apps for conjugation offer the option to begin learning conjugation rules and can be incredibly useful once you are actually enrolled. Some example apps are Konj, Konjugation, Learn German Verb Conjugations, and a web browser app called Conjugator to begin practicing German conjugations.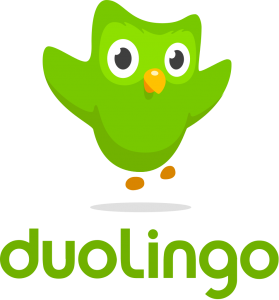 2. Immerse yourself in the language.
Probably one of the best ways to learn a new language is to actually live in a country where that language is spoken. But what if you cannot book a flight now or even in the near future? Well, with the advent of modern technology, we are lucky to have unlimited access to other languages no matter where we are in the world! From watching your favorite films in a new language to listening to German music or podcasts, it is so simple to begin immersing yourself in the language! Some of our favorite German language podcasts and YouTube channels here at Primus are as follows: CoffeeBreak German, GermanPod101, Deutsche Welle Warum Nicht, Easy German, smarterGerman, and Get Germanized.
3. Find a speaking partner- online or in person.
You may not be enrolled in a course yet, but that shouldn't stop you from looking for a language partner! The easiest way to find a speaking partner is to team up with someone from your language class or meet someone in your local area- ideally in a place where that foreign language is spoken. Of course, not everyone can afford to take a language course or buy a plane ticket to move or live abroad in a foreign country.
As mentioned earlier, the Internet allows students several other ways to find speaking partners, including connecting people via social media, university groups, or even attending cultural events in your area where people could be familiar with the language or speak it fluently.
According to an article in TIME Magazine, "If uprooting your life isn't an option, Hartshorne recommends mimicking an immersive environment as much as possible — that is, finding ways to have actual conversations with native speakers, rather than trying to pick up your skills from books." There are a multitude of websites that offer the option to find both native speakers and new learners, such as Tandem, My Language Exchange, Easy Language Exchange, Sprachduo, and italki.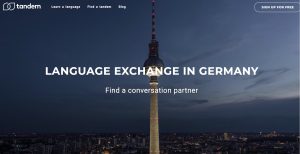 4. Don't be afraid of making mistakes.
It can be incredibly hard to learn a new language- particularly as an adult. Some of the reasons why it is so difficult to learn a foreign language are "changes in brain plasticity, lifestyle changes related to entering the workforce or college or an unwillingness to learn new things — potentially while looking foolish in the process — that mounts with age" (TIME Magazine). One of the biggest fears that adults have when returning to school is not being good enough, making mistakes when speaking, or simply feeling embarrassed and frustrated about not immediately grasping the language.
Learning a new language is, quite literally, returning to a child-like state and starting with a blank canvas all over again. Even so, it is incredibly important to give yourself credit for embarking on this language journey and trying to learn a skill that will benefit you in the future.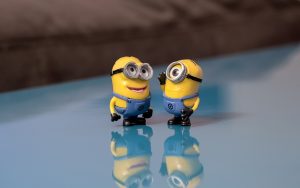 5. Keep yourself motivated- celebrate the small victories!
At first, it may not seem like each word, sentence, or paragraph that you use in this new language is an achievement. But at Primus, we constantly emphasize the importance of celebrating each milestone of your language journey. Indeed, learning a new language is and should be considered a huge victory. If you follow even just a few of these 5 tips, you are much more likely to avoid frustration and find that learning a new language is actually fun!
Keep yourself motivated by remembering that this new skill will benefit you across all spectrums of life, and provide you with a unique resource- communication. You will be able to speak with an entirely new group of people, travel more fluidly, and get to know a new culture. Keep each of these benefits in mind as you are learning, and especially if you struggle with the learning process of a new language.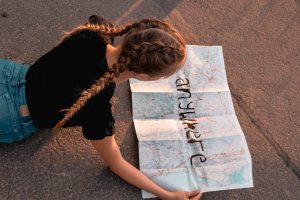 Ready to sign up for a German language course? Learn more about why you should sign up at Primus for your German language course by reading our recent blog post here.
If you are looking to sign up in the near future, read more about how to figure out your German level here. You can also click here to view a detailed breakdown of Primus' available German courses.